뉴스내용
KCC holds 'Marine Coatings Seminar 2011' in Greece
update : 2011-11-10
KCC held, on November 8, a technical seminar to introduce KCC's eco-friendly technologies and products to ship-owners in Greece, which remain at the top of the world in the areas of shipping and ship operation despite a difficult economic situation of late.
&nbsp
The seminar took place at a Angelicoussis Group auditorium, Greece's largest shipping company that owns 130 large vessels. Notably, Mr. Stavros Hatzigrigoris, president of Maran Tankers and who is known as the top engineer in Greece, introduced and recommended KCC in person, leaving a deep impression on the invited dignitaries, in a move that was expected to elevate KCC's credibility.
&nbsp
It is very significant that a technical seminar on KCC's vessel paint took place in Greece, the most important and symbolic market for the expansion of marketing activities and sales of vessel coatings for new ships and the maintenance and repair of existing ships. The seminar provided a great opportunity for KCC to introduce its key products, changes in technology and future directions to the major ship owners in Greece.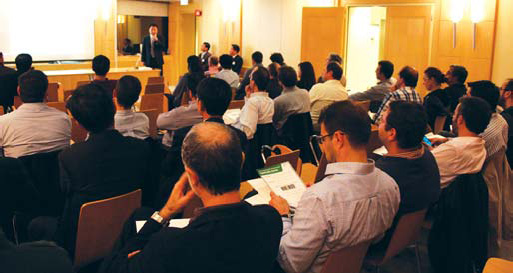 &nbsp