HTV (High Temperature Vulcanizing)
HTV (High-Temperature Vulcanization) is a type of silicone rubber, which is in a solid state prior to curing under high temperatures. Silicone rubber is a compound composed mainly of high-viscosity silicone polymer (gum type) which combines both inorganic and organic properties, and high purity silica, and has a more stable chemical structure than any other type of elastic materials. Excellent electrical insulation, gas permeability, flame retardancy and chemical stability are secured, but in particular, excellent heat resistance and cold resistance without corrosion or oxidation can be sustained over a wide temperature range. Likewise, silicone rubber is widely used across industries such as automotive, electric/electronic/household appliances, kitchen utensils, medical, food and leisure goods as well as defense and aerospace industries that require high reliability and stability.
Electric parts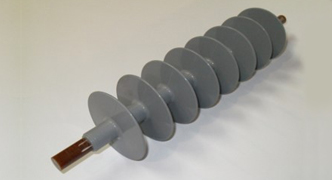 HVI (High Voltage Insulator)
Due to its chemical properties, silicone is a non-conductive material, thus, has excellent electrical insulation property and hydrophobicity. Not only does HTV has excellent properties for weathering, tracking and arc resistance, and is lighter and easier to handle compared to porcelain. The electrical properties of HTV are characterized by being constant against strong winds, high-temperature heat, rain, snow and high humidity. Currently, HTV is widely used in electric insulators, surge arrest and hollows.
---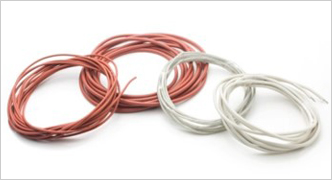 Wire Cables
Silicone rubber, which is a covering material of silicone wires, is used for electric wiring in high-temperature conditions in the surrounding area due to the flexible nature of silicone, excellent heat resistance and cold resistance which are not found in ordinary organic rubber. In addition, it has excellent mechanical strength due to external glass fiber braiding and excellent resistance to thermal shock and UV rays, so that it can be used in various fields such as underground cables, vessels and automobiles.
---
Parts for Display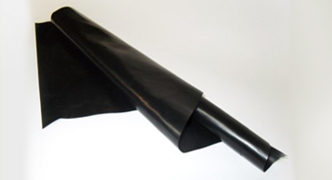 ACF bonding sheet
Anisotropic conductive-film bonding sheet is a silicone sheet used as a buffer for the perfect adhesion of ACF, which is used to bond LCD panel and PCB when assembling LCD and PDP modules. It offers high thermal conductivity and excellent heat resistance, and is highly stability even against long-term exposure to high temperature.
---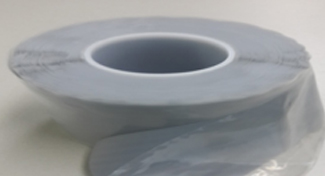 Space panel sheet
It is attached to the guide panel, which is the inner part of TV displays, to fill the gap and buffer the product. It is manufactured in the form integrating double-sided adhesive tape and silicone sheet. Its applications include space between LCD panel and the cover case or between LCD panel and BLU to protect and seal the LCD from silicone's excellent durability and elasticity.
---
Heat-dissipating Sheets
With highly heat-resistant silicone as the base material, heat-dissipating sheets stabilize the product by distributing excessive heat horizontally to prevent damage to the screen on flat panel displays. With excellent electrical insulation and high flame retardancy, heat-dissipating sheets are applied to semi-conductor devices that require high thermal conductivity.